Welcome To Our Corporate Gift Program
Need a Great Idea for Corporate Gifts? American Brownie Co. Inc. has an extensive background in dealing with Corporate Gifts and Special Orders. We are accustomed to handling multiple shipments for organizations and corporations. We can also incorporate your company's logo and a personal note in the Box Letter.
Below are a few letters that we have received from our corporate customers during the holiday gift giving season.
As always, our made from scratch, gourmet brownie and blondies are made to order. Which ensures you get the freshest product available.
Please Contact Us directly for Personalized Service and Volume Discounts.
Our primary goal is to make sure you and your clients are completely satisfied.
Enjoy!



Dear Andrea,

Colwill Engineering Design Build, Inc. would like to thank you for making our holiday gifts for 2004 a welcomed gift to the recipients.
Our response was "What a great gift!"; "The brownies were awesome and disappeared in a hurry."; "Everyone in our office enjoyed this special treat. Hope you remember us again with brownies."
Everyone we heard from loved your brownies, and some were labeled with "I dare you to touch this one..."
Thanks American Brownie for making our gifts special this year.

Cordially,

Norma Jackson
Marketing Coordinator



6625 West Irlo Bronson Highway
Kissimmee, FL 34747
800-553-6116

Andrea:

I just wanted to take a moment to thank you for making my holiday gift giving easy this year! I received several comments from my clients raving about how delicious (and sinful!) your brownies were.

I, too, find them very yummy!

Keep up the good work!

Sheryl Cusick
Dir of Special Events
Arabian Nights




P.O. Box 267,
Winter Park (Orlando), FL 32790
800-858-0270

Ms. Andrea Millner,

I just wanted to tell you that our clients loved your brownies. They were very impressed that we gave them something that was not only different from the norm but that were absolutely incredible tasting. We have never had such a amazing response to anything that we have given before. All our clients contacted us and said that the Gourmet Brownies and Blondies were the best brownie they had ever tasted.

Once again I would like to thank you and your team for your professionalism and attention to our specific needs. You made our gift giving easy it was a pleasure working with your team.

Sincerely,
Judith DelToro
Realtor
Oxford Reality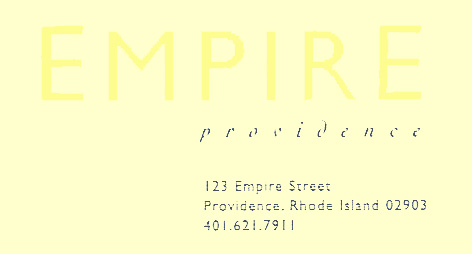 Chef Andrea,

This is just a short note to say that your brownies were a hit!
Everyone of our customers loved them. I cannot tell you how many phone calls and E-Mails that I have received regarding your brownies. Most of our customers wanted to know where we found you and that they would be contacting you soon so that they too can send them out to their employees and customers. I am glad I found you first. You will definitely be getting more orders from us in the future.

We look forward to new flavors and keep up the great work.

Best Regards,
Loren Falsone
Owner